When it comes to giving your home interior a facelift, there are few things that make as much of an impact as changing up your walls. The walls serve as a backdrop for the furniture, art, fittings, and other decor you choose to place in each room. You can even make a wall a statement of its own by choosing a bold color or print.
While a fresh coat of paint can definitely go a long way, there are are a few other techniques to consider first.  
Canvas Prints
Sometimes you already have the perfect paint color or wallpaper already on your walls, but the room still feels unfinished. Often times this can be attributed to a lack of wall art. Wall art is actually one of the most important decor pieces in a room. It is all too common that wall art is the last thing to go up on the walls, but in reality it should be one of the first decisions as it helps create a color palette.
Custom canvas prints are a great option for easily creating a whole new look in a room. Canvas prints have a more personal touch, adding a casualness that is difficult to achieve with traditional framed images. The dimensional nature of canvas prints bring texture to the walls and are great when current wall art seems too flat.
You can have personal photos printed as well as drawings or paintings that may appeal to you. Canvas prints are lightweight and easy to store as well, allowing you to hang seasonal art without worrying about moving bulky, delicate glass framed art.
Bamboo Wall Panels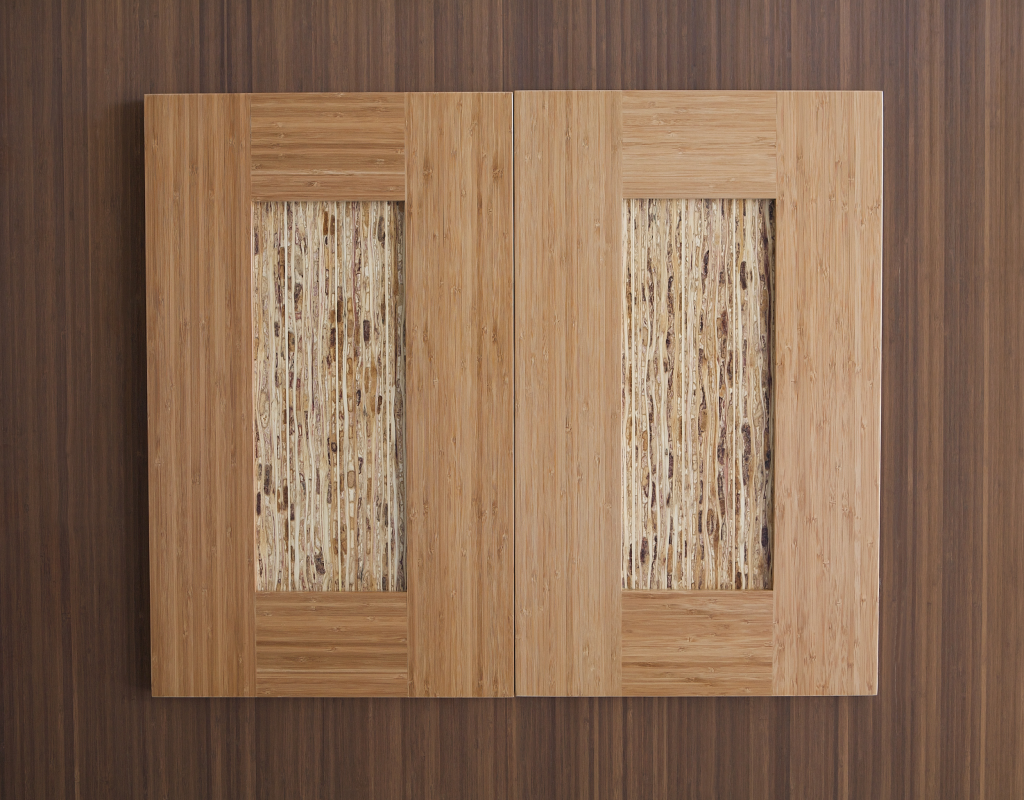 A common struggle when going for a more contemporary look in a home is failing to bring in enough visual warmth or texture. Sleek, neutral toned furniture and stainless steel or metal framed art certainly looks stunning, but can leave a room feeling too clinical. An excellent solution to this issue is to bring in organic materials. If you don't want wood, the perfect alternative are bamboo panels.
Bamboo is a sustainable, eco-friendly material that naturally has a clear look with straight lines compared to the more variable nature of wood. This gives a much cleaner look, especially when used as a material in furniture design. However, bamboo paneling looks stunning on walls.
You can have bamboo wall panels cover an entire wall for a statement or you can get create by creating custom wall panel art. You may use a bamboo board placed with a contrasting bamboo frame overlay to achieve this. Bamboo is great for adding texture to walls, without adding clutter.
Reclaimed Wood Wall Panels
Sometimes you wish you could completely replace a wall in your home but the idea isn't feasible. Instead of undertaking an extensive renovation, consider using panelling over the existing wall instead for a semi-permanent solution. There are many materials you can use for this but there is little doubt that vintage reclaimed wood panels are one of the most beautiful options.
Reclaimed wood offers a weather, vintage look that is highly desirable. By covering an entire wall in the room you effectively make this wall a statement, almost as if it were art itself. This is perfect for homes where the furniture is already fairly simple and there is a neutral color palette already present. Similarly it is a great option if you don't enjoy the look of a lot of wall art.
Wood doesn't always have to make a room seem rustic. Reclaimed wood paneling can look beautiful in a number of different rooms and, depending on the style you choose, can look quite clean and modern.  
If you have a room that just doesn't match your personal taste or you're having trouble getting that polished finish to your interior decor design, consider changing up your walls first. As you can see, there are a few unique ways of revamping your walls, varying from quite simple changes up to more impactful ones. You'll find that once your walls are right, it is much easier to pull the rest of the room together.